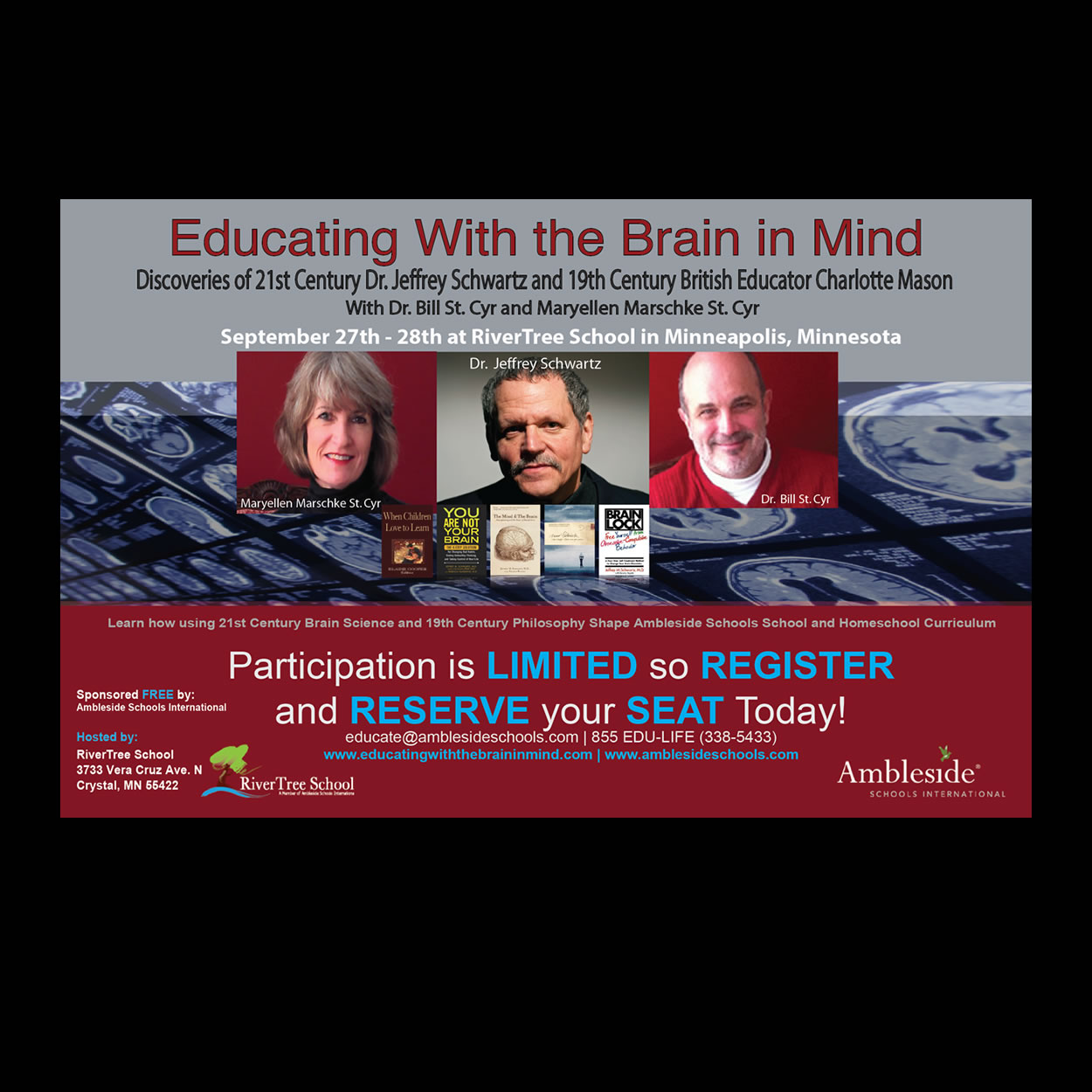 "To be a teacher you just manipulate their sense experience in such a way as to write on the blank slate of the students mind. We cannot as Christians believe that's all there is to education. As Christians we believe you can know God. And that is not just the processing of sensory information."​ ~Dr. Bill St. Cyr @ Educating With the Brain in Mind Seminar 
Dr. Bill St. Cyr is a gifted educator, counselor, teacher trainer and conference speaker. Since 2001, he has partnered with his wife in giving leadership to Ambleside Schools International. Prior to becoming Executive Director of ASI, Bill taught high school at Ambleside of Fredericksburg and spent ten years in private practice as a pastoral counselor. His professional experience includes serving as a youth minister, providing leadership to a discipleship ministry on Capitol Hill, and serving as assistant to the Chaplain of the United States Senate. Bill's academic degrees include B.A. in political science (Louisiana State University), M.A. in theology with an emphasis in patristics (Catholic University of America), and M.S. and Ph.D. in pastoral counseling (Loyola of Maryland). 
NOTE: The use of "animal brain"or the "reptilian brain" makes reference to the oldest of the three that controls the body's vital functions such as heart rate, breathing, body temperature and balance. The reptilian brain includes the main structures also found in a reptile's brain: the brainstem and the cerebellum.
Video here